June 19
7 PM
Admission $6.00
Free to Students
BART KING is the author of a number of humorous nonfiction books for middle/YA readers and immature adults. Among them are:
The Big Book of Gross Stuff
The Pocket Guide to Brilliance
The Big Book of Boy Stuff
The Pocket Guide to Mischief
The Big Book of Girl Stuff
The Pocket Guide to Magic
An Architectural Guidebook to Portland (2nd edition, Oregon State University Press)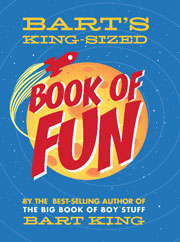 Of these, the most recent is The Big Book of Gross Stuff, which PBS recently graded with an "A." (As Bart is a former middle-school teacher, this seems apt.) But perhaps his greatest achievement as a writer has been to incorporate his name into the actual TITLE of one of his books, namely Bart's King-Sized Book of Fun, which will be published this September.
Bart has over a half-million books in print, and his work has been translated into Chinese, Spanish, and Australian. Finally, he prefers to be thought of as a "non-award winning author" despite some small evidence to the contrary.
Bart is a very funny guy.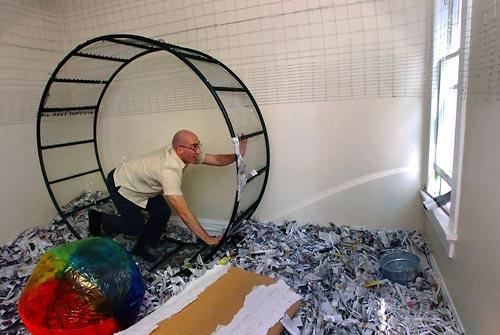 At work in the home office.
Bart King's official website is: http://www.bartking.net/