February 19
7 PM
Admission $6.00
Free to Students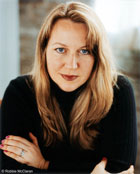 Cheryl Strayed's award-winning stories and essays have appeared in more than a dozen magazines, including the New York Times Magazine, The Sun, Washington Post Magazine, Allure, and DoubleTake.
Her personal essays, Heroin/e and The Love of My Life, were both selected for inclusion in the prestigious Best American Essays collections (in 2000 and 2003 respectively). Her novel, Torch, published by Hougton Mifflin in 2006, was a finalist for the Great Lakes Book Award and selected by The Oregonian as one of the top ten books by Pacific Northwest authors.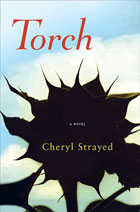 Raised in Minnesota, Strayed has worked as a political organizer for women's advocacy groups and was an outreach worker at a sexual violence center in Minneapolis. She holds an MFA from Syracuse University Graduate Creative Writing Program.  She lives in Portland, Oregon with her filmmaker husband and their two children.
For more information: http://www.cherylstrayed.com